Positive Change at Work
Stories of Positive Change
Our clients range from multi-national global corporations to governments, from universities to health care systems, from small local businesses to NGO and non-profits.
The thing that links them all is a desire to learn, grow and achieve.
The Positive Change opportunities and challenges we have been involved in are many and varied.
Below are some stories about Positive Change- situations, approaches we co-created with clients and outcomes.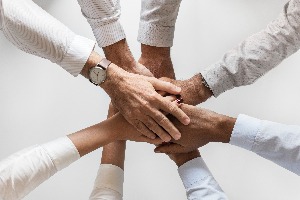 Acquistion & Alignment
After several acquisitions in the market, the general management of a Business Unit needed to align all the companies and build a common path toward a shared vision built from the strengths of the different companies acquired.
To enable the process we helped create a steering committee with the management team. Together with the steering group we facilitated a day and a half AI meeting with two thirds of the employees participating. There was a positive impact on the relationships creating a constructive climate within the business unit. So much so that it aroused great interest of other business units.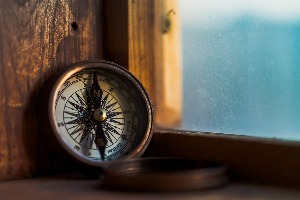 Best Practice Past & Future
As part of an annual end of year meeting AI was incorporated to facilitate a review of best practices and the collectively consolidate those that the team wanted to keep for next year. In just four hours the participants shared their pride of belonging to the company and connected with each other, agreeing on more motivating and effective ways of internal communication.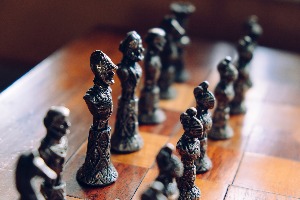 Enabling Strategic Planning
The task was to facilitate the definition of a 3 year strategic plan for a sectoral association. To achieve this we facilitated a strengths-based meeting with the CEOs of the different member companies of the association, lasting some 8 hours. Subsequently, the following meeting was supported with similar methodologies enabling the work committee to decided on how best to implement the defined strategies.
The CEO of the association acknowledged that they not only achieved the objective of creating a strategic plan, but additionally, they succeeded in creating a collaborative environment among the participants and greater identification with the organisation. Outcomes which would be of great help in the future.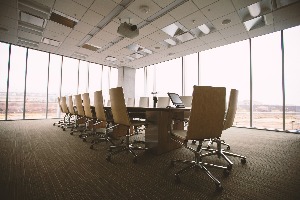 High Performance Executives
An Executive Leadership Team need to make decisions more effectively and engage their teams to deliver results. Interviews were held with every member of the Executive Team followed by a two-day session and one follow-up session.The Executive Team was able to voice their desired outcomes and build an environment of trust for open dialogue through this process. Subsequent decisions were made by consensus and were quicker to be implemented plus their teams felt a part of the process.
Branch Performance Improvement
A financial institution desired to grow its customer base and individual branch profitability. We worked with individual branch teams to identify 'best' customers and then change the dialogue with customers and employees – delegating increased decisions making to the employees to meet the customer's needs.  Also we developed and supported a process for quickly implementing new ideas. Branches utilising the positive change process had stronger NPS scores, saw a deposit and loan increase and improved employee engagement.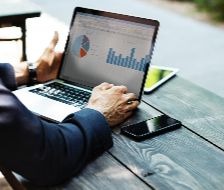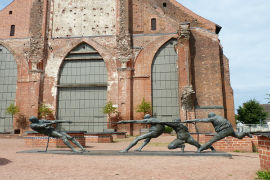 Tug of War
Change is a constant feature of the economic, social and business landscape.  Yet, adapting to changes in direction, perspective or goal can feel like a tug of war; with people finding it difficult to move forward together as they see the outcome of change as a zero-sum game of winners and losers. This was certainly the case when we were invited into the public-sector organisation. It was in the midst of a tug of war as stakeholders, with entrenched positions, grappled with a new directive.
The funding and policy setting parent organisation had issued a far-reaching mandate for change. Fulfilment would mean: changes to client groups (the end service user population), reworking the economic model (requirements to develop new commercial strategies and income generation) and a cultural shift (the perspective of the workforce about the nature and outcomes of their work).
Whilst management were charged with making change happen, the workforce union was concerned about the implications for their members, particularly in relation to safety and the management of risk during the transition. The union were prepared to call members out on strike if their concerns were not addressed.
Our brief was to devise and facilitate a two-day Appreciative Summit bringing together stakeholders to create a foundation for, and then build, a shared, sustainable operational strategy.  And, of course, offset the 'tug of war' mind-set. On each day of the Appreciative Summit exercises were used to enable union leaders and senior managers to recall and share previous experiences of working together toward a positive outcome.
Building on their shared resources the team was able to design a joint strategy for change, set out the priorities for implementation, and identify the established and potential enablers and inhibitors of impact and sustainability. Afterwards one delegate commented
"you have helped us achieve more, together, in two days than ACAS* has ever been able to in the past".
(*ACAS is the UK's Arbitration and Conciliation Service)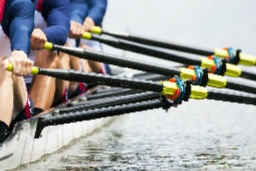 Pulling Together
Engaging people in new ways of working can be a real challenge. Even if there is general agreement change is necessary individuals or teams don't always agree that change should apply to them. Some disengage, others obstruct. A leading hearing care provider needed to get everyone aligned, that meant change!
Recent years had seen the international parent brand acquire several smaller UK companies. This had created a new entity with managers grappling with inherited working practices and diverse cultures. A key issue was a marked difference in sales approach. Many of the audiologist were 'old school' sales people out of step with the inclusive consultative approaches clients now valued.
Senior management's aim was for everyone to align with a customer-focused approach that delivered sales growth but not at the expense of customer advocacy and loyalty. However, rather than dictate new working practices it was agreed that an inclusive, collaborative approach would create greater ownership.
Working with the executive working group we convened a series of regional ASK sessions. In these ASK (Appreciative Sharing of Knowledge) sessions we worked with audiologists from across the business, helping to draw out the principles and process elements of great customer service. Key to the effectiveness of the sessions was the framing of questions in terms of personal best : "When you are delivering great customer service, what is going on?" "What gets in the way of that happening all the time?"
In parallel we it was agreed that we would sit down with customers and invite them to tell us about their experiences of the care they had received and what they had valued most. The result was many compelling stories of empathy, consideration and practical actions that helped to ground 'service' as a client relationship.
The appreciative, collaborative approach enabled people to share their views about what matters most, what excellent care looked like and what needed to change to make that a reality. Working with the executive working group we used the insights to re-designed the customer service process and the supporting consultation materials. Of these reflected what the audiologists themselves had described.