Catalysts of Positive Change
Corporation for Positive Change Europe
is a network of master consultants,
linked by a shared commitment to the principles and practices of Positive Change,
Appreciative Inquiry and other strengths-based methodologies.
Germany     Italy     Netherlands     Spain     UK
Positive Change at Work
We expertly apply Positive Change approaches to build on Opportunities and meet Challenges.
Our work is broad.
From the everyday: unlocking the strengths, skills and capacity of people, teams and leaders
To building legacy : helping organisations co-create the big picture through vision and aspirational goal setting.
What does Positive Change look like, feel like, sound like?
Positive Change
Positive Change is about making an intentional shift
– from good to great, from ordinary to extra-ordinary, from business as usual to business as unusual.
What Positive Change means for your organisation will be different to every other organisation.
From the everyday: unlocking the strengths, skills and capacity of people, teams and leaders
To building legacy : helping organisations co-create the big picture through vision and aspirational goal setting.
So, where would you like to spark Positive Change in your Organisation?
Impact of Positive Change 
A jump in
performance and engagement
with people working at their best more of the time
A fundamental transformation in the way your teams work together across departmental and hierarchy boundaries.
A measurable upgrade in your peoples' Well-being and Happiness at work.
A clear and compelling
vision
expressed as aspirational goals that are understood across your organisation, and beyond.
Your 'moon shot'.
A significant shift in Culture that leads to people across your organsiation 'walking the talk' when it comes to values driven behaviour.
A shift in
Creative and Innovative Thinking
that gives you a competitive advantage in solving your client challenges..
A enhanced Desire to Lead and take responsibility, right across your organisation.
A proactive building of Resilience developing strategies to deal with the tough times – so your teams can bounce back quicker and more effectively
Corporate Actions + Positive Change = Output3
A simple formula for a powerful idea
We believe organisations can simultaneously deliver
profit for investors
and
to be great places to work
and
have a positive impact on the planet.
This is what a
Positive Organisation
looks like!
We know that Positive Change programmes, based on Appreciative Inquiry and other positive, strengths-based approaches, can enable rapid positive organisational development.
Over the last 30 years a wealth of case studies have built up showing that extra-ordinary results can be achieved by designing and implementing Positive Change programmes.
Delivering Positive Change
Consulting for Positive Change
Our primary focus is to work with clients to co-create and facilitate the delivery of Positive Change.
We have experience in delivering Positive Change and other strengths-based approaches
Appreciative Inquiry     Open Space     Theory U Process     Simulation & Gamification     Positive Psychology
Learn More about Positive Change Approaches
Positive Change Knowledge Sharing
Building Capacity for Positive Change
We provide a range of ways for leaders, managers and change professionals
to build the knowledge and skills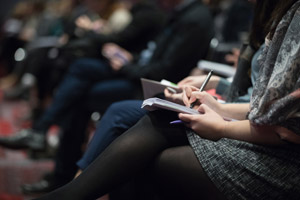 Workshops & Courses
We run courses to share knowledge & develop skills, both externally run courses and courses bespoke for clients.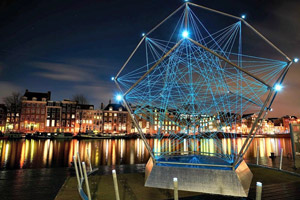 Global Conference on Positive Change
We bring together leaders from positive organisations, academic experts and practitioners, to inspire and be inspired.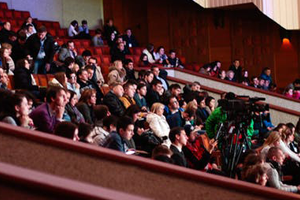 Speaking
We are available to speak about Positive
Change at corporate events and conferences
Our Partners
Working from our strengths
Our Consulting Partners work locally to help our clients improve results within their geographic and functional arenas.
We also work globally, supporting clients with projects of international scope, engagement and positive impact.
We are team builders, helping with leadership, professional, and project teams to achieve their goals by clarifying their purpose and principles, strengthening stakeholder relations, and aligning strengths around performance outcomes.
We are skilled designers and facilitators of high engagement, strength-based, large-scale change.
We help with the human side of organizing, strategic change, and culture transformation in businesses, non-profits and NGO's, health care, education, government and religious organizations.
We provide consulting services and workshops in English, German, Spanish/Catalan, Dutch and Italian.
Lets start a conversation about Positive Change in your Organisation
Positive Change starts here…
No matter who you are, where you are, or what challenges you face, we can help you enhance engagement, develop leadership at all levels and achieve your goals.
To arrange an informal discussion please send us a message.
For our latest thinking and news about positive change follow us on social media